Are you a coffee connoisseur who craves the perfect cup every time? Maybe you're an entrepreneur looking for a profitable venture in the coffee industry or a small cafe business owner aiming to set yourself apart from the competition. If so, a Bideli coffee roaster is just the investment you need.
With a Bideli roaster, you can get the perfect coffee flavor and aroma with every roast. And because Bideli combines quality, performance, and ease of use in every roaster, you will surely get the right roast every time.
This post explores the world of Bideli roasters — a game-changing option to bring your coffee experience to new heights. Read on and learn why investing in a Bideli roaster is one of the smartest decisions you can make for your business, wallet, and coffee-loving soul.
Why Get a Bideli Roaster?
Bideli has been a well-regarded name in the coffee industry since 1993, offering a range of roasters suitable for various skill levels. Seeking precision and excellence? You'll love the following features: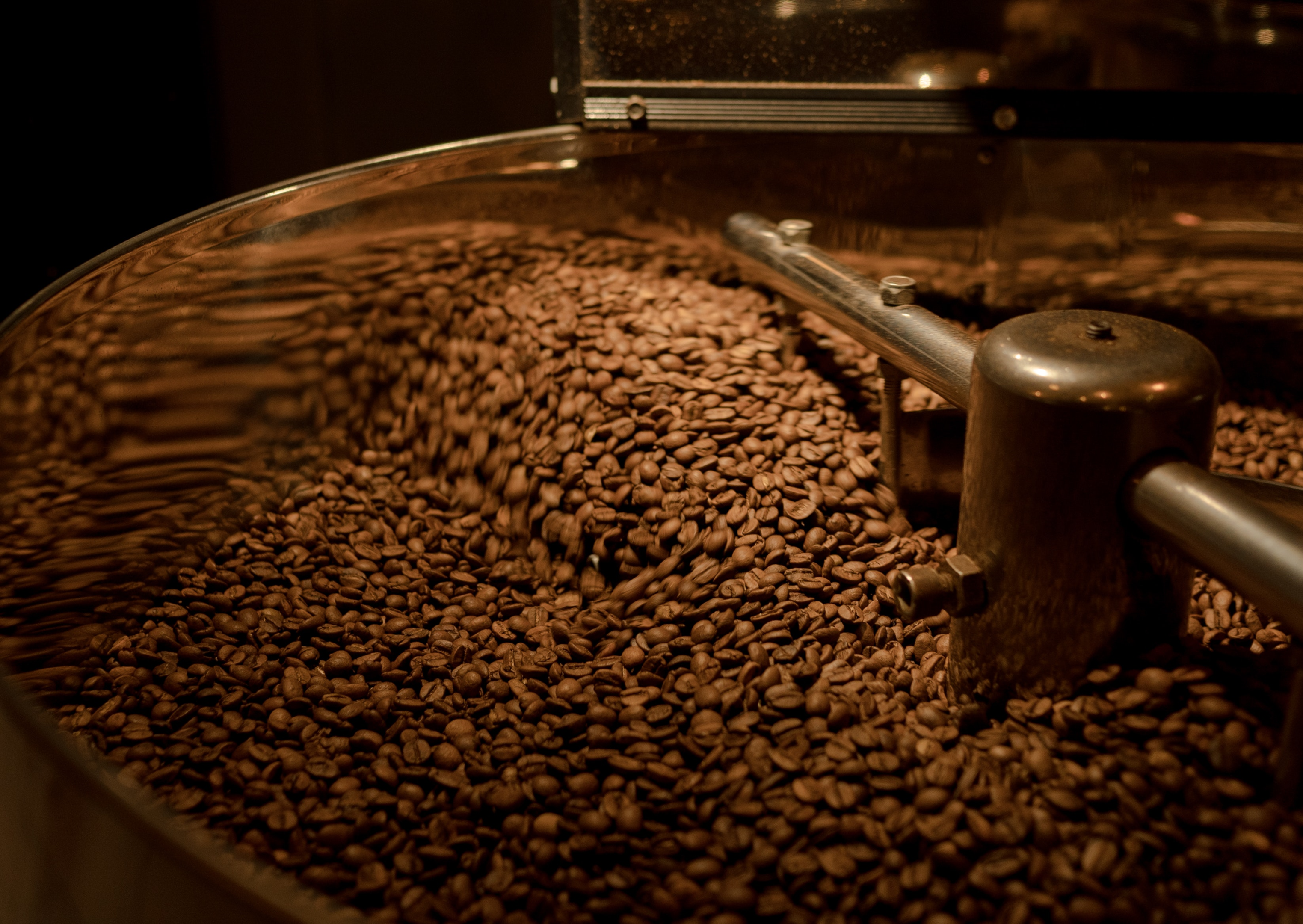 Even roasting. Conductive and convective heat transfer in a double-walled drum allows for roasting coffee with minimal fuel and power consumption. Special mixing blades help achieve optimal blending and roasting.
Shorter roast cycles. Four motors work independently for various functions. Simultaneous roasting and cooling speed up the cycle, sealing in the desired flavor and aroma within the beans. Automatic versions of the 6kg and 12kg models save roasting profiles so you can replicate previous roasts.

No-fuss control. Tracking roasts is easier with the USB logger that connects the roaster to Artisan software. A burner glass window and sample spoon allow for easy accessibility and roast monitoring. The manual flame and hot air adjustment features let you customize each roast, while the manual damper allows precise airflow control.

Durable and hassle-free. Designed for heavy usage using materials like stainless steel and carbon steel, Bideli machines have a life expectancy of 30+ years. The no-nonsense design offers a cost-effective and time-efficient operation, allowing you to troubleshoot and resolve issues quickly.
A Cut Above the Rest
Bideli stands out among premium brands on the market thanks to its unwavering commitment to quality.
Probat commercial roasters are renowned for their top-notch heat control and consistency, but they often come with a hefty price tag and can be challenging to maintain. Diedrich industrial roasters, on the other hand, are praised for their energy efficiency and eco-friendliness but may not provide the same level of precision and control as Bideli roasters. 
In contrast, Bideli roasters strike the perfect blend of quality, performance, capacity, and affordability. They offer precise control over the roasting process, ensuring consistently delicious roasts every time. Their features make them a crowd favorite among beginners and experienced coffee roasters.
Choosing the Right Bideli Roaster
Selecting the best coffee roaster can be challenging. Deciding on Bideli, however, is almost always a smart decision. While Bideli's roasters might not be ideal for limited spaces, their features are perfect for home roasters and professionals.
Bideli Roasters for Home Use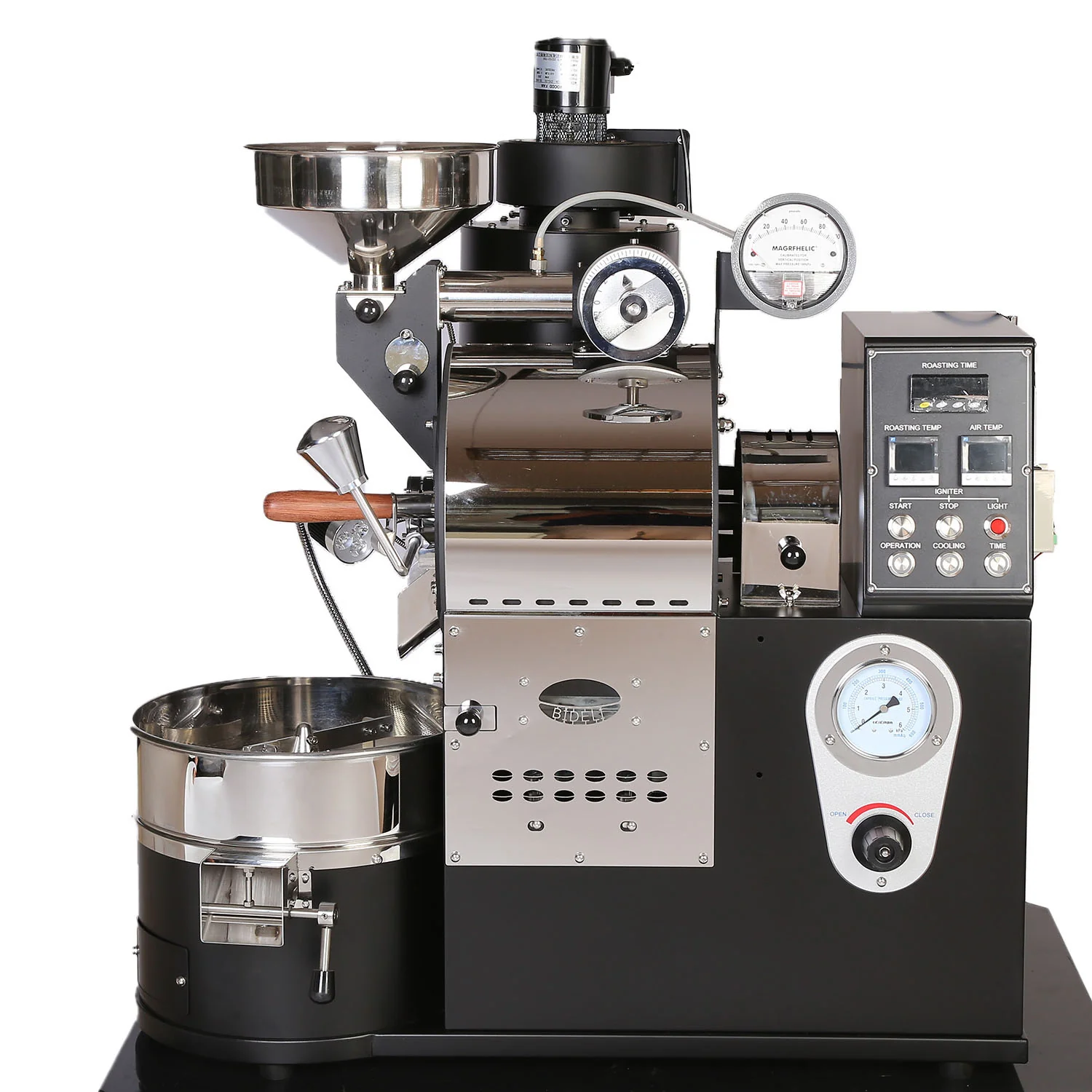 Bideli offers the following tabletop roasters for enthusiasts who like home roasting:
An approachable size ideal for kickstarting your roasting adventure, this model lets you master the fundamentals. Its smooth learning curve will enhance your experience and provide a solid foundation for your bean roasting endeavor.
This roaster is ideal for growing your coffee-roasting skills and volume without the complexity of larger machines. You can achieve the perfect roast while enjoying a more controlled and precise roasting experience.
The 2kg roaster allows you to roast up to 3.5 kilograms at once — perfect if you're starting a small business or catering to larger gatherings. You'll enjoy increased efficiency while benefiting from the ease of use and precise control of Bideli tabletop roasters.
The ultimate commercial and sample roasting choice, the 3kg roaster has a capacity of up to 3.5kg — perfect for professionals handling large batches and home enthusiasts looking to level up their roasting game. Its wheeled legs allow effortless movement and provide unmatched convenience and flexibility.
Commercial-Grade Bideli Roaster Features
Available in manual and automatic versions, industrial Bideli roasters are ideal for cafes, restaurants, and other commercial settings.
Achieve exceptional roasting results while aligning with your needs and saving space and cost. Perfect for small to medium-sized cafe businesses, the 6kg version meets the demands of your growing business while maintaining a manageable size, making it easier to operate and maintain. Additionally, the 6kg model has the advanced features, flexibility, and durability of the larger 12kg version, so you can consistently deliver exceptional coffee to your customers.
Scale up your roasting with this continuous all-day roaster to easily meet higher demand. Choosing the Bideli 12kg roaster will optimize your roasting process, increase productivity, and grow your business while maintaining exceptional roast quality.
Make the Smart Choice Now
Their engineering, features, and high performance make Bideli roasters an excellent choice. Whether you're a beginner or a seasoned roaster, these roasters can help you achieve your desired flavor for every roast. So, take the next step and invest in a Bideli roaster.
Check out our Bideli collection and explore our available models. By matching your needs, preferences, and budget with the right Bideli roaster, you'll be well on your way to java nirvana. Why wait? Start your journey to the perfect roast and the perfect cup of coffee with Bideli today.