Welcome to the ultimate guide to the Best Coffee Grinders of 2023! As coffee enthusiasts, we understand that nothing beats the taste and aroma of freshly ground coffee beans.
And to achieve that perfect cup of coffee you can only get from grinding your own coffee beans right there in the kitchen, you need the right coffee grinder. That's why we've scoured the market and tested various coffee grinders to bring you a comprehensive list of the top coffee grinders available in 2023.
Whether you're a coffee aficionado or a newbie, this article has got you covered. Get ready to discover the latest and greatest coffee grinders of 2023 that will take your coffee game to the next level.
Whether you're interested in manual grinders or electric grinders, burr grinders or blade grinders, here are our picks for the best you can get this year.
Table of Contents
Best Manual Coffee Grinders
Best Electric Coffee Grinders
Best Manual Coffee Grinders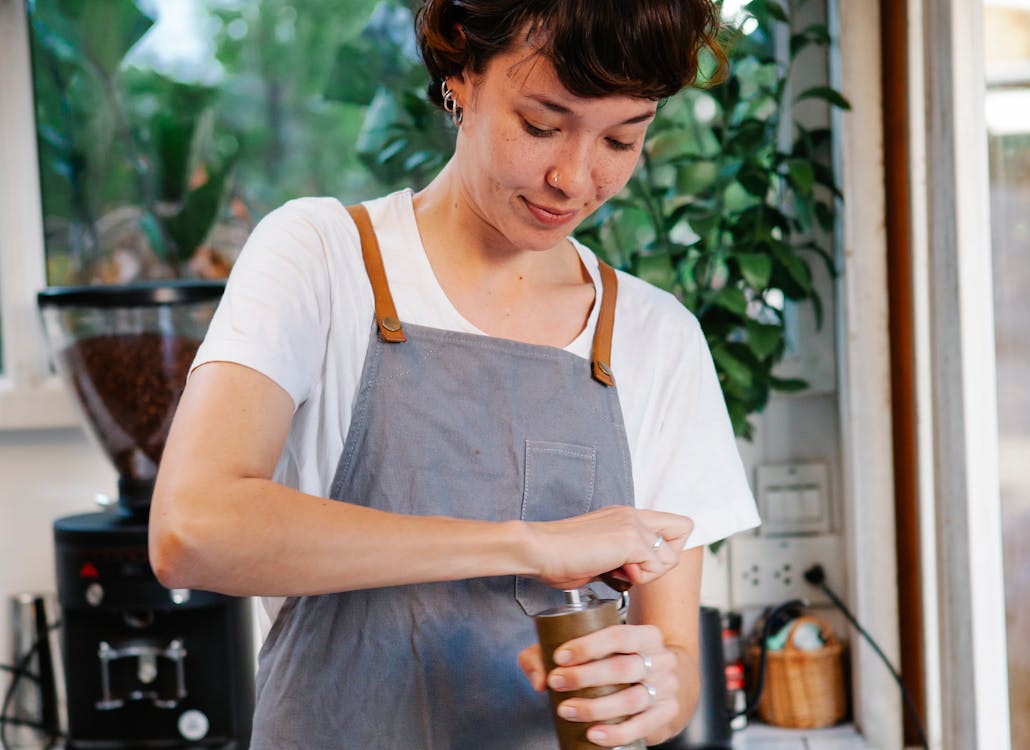 Compared to an electric grinder, a manual coffee grinder requires a little more time and a lot more elbow-grease when you're grinding beans. The good news? Manual coffee grinders yield a consistent grind size - important to cup quality - and are smaller, simpler, notably cheaper, and more durable than their electric counterparts.
The Kinu M47 Phoenix Manual Coffee Bean Grinder is a high-quality burr grinder that delivers exceptional performance at an affordable price. Weighing just 715 grams, it features 47 mm conical burrs coated with Black Fusion for precise grind size adjustments.
The grinder incorporates a dual ball bearing-mounted stainless steel axle and utilizes ABS plastic in certain parts rather than stainless steel to reduce weight and cost. Plus, compared to the other Kinu 47 offerings, a couple of other bells and whistles are pared back in the Phoenix, allowing you to enjoy the benefits of a higher-end conical burr grinder at a comparably lower price point.
It's the perfect choice for those seeking durability, top-notch performance, and slightly enhanced affordability in a coffee grinder.
Why We Love It: The Kinu Phoenix is an all-around high-performance manual burr grinder at a lighter weight and price point. Makes a great first grinder for coffee connoisseurs.
The Kinu M47 Classic Manual Coffee Bean Grinder is the original M47 model, and it's still unbeatable for top quality, comfort, and ease of use when grinding anything from Turkish coffee to drip coffee.
Featuring high-precision axis alignment, you can grind serving after serving without needing to stop and make adjustments. Its sturdy stainless steel catch cup and beans funnel promise unparalleled durability, though this does come with a sacrifice of lightness. The unit weighs in at 1170 g.
Another little perk of the Classic is that it comes with a click-feeling system: a sprung metal bearing that presses against the ridges of the grind adjuster wheel as you turn the handle. Basically, it offers a clicking feeling, just like the name says. We enjoy the sensation, but it's not necessary, especially as coffee dust or grounds can get in there. Luckily, the system is easily removable if you feel you don't need it.
Why We Love It: A powerful work-horse of a manual burr grinder, the Classic feels great in the hands and grinds flawlessly.
If you haven't figured it out, Kinu makes fantastic manual burr grinders, and the coated conical burr of their entire M47 line is unbeatable when it comes to achieving the fine grind consistency needed for espresso.
The Kinu M47 Simplicity Manual Coffee Bean Grinder modifies the Classic for lighter weight, swapping out food-safe ABS for the stainless steel beans funnel and catch cup, taking the unit from 1170 g to 965 g!
Wondering what makes it different from the Phoenix? The Simplicity comes with auto-centering full metal mechanical construction and a thumb stopper, giving it an extra edge in terms of performance and ease of use.
Why We Love It: A more lightweight take on the Classic, the Simplicity also comes with a few more performance features than the Phoenix. Grinding coffee for espresso makers has never been easier.
Manual grinders are the best coffee grinders if you're looking for a simple, easy-to-use unit, but that doesn't always come guarantee a lower price tag - especially not when quality is involved.
Enter the Sandbox Smart G1 Coffee Bean Grinder. Its easy-load chamber and no-frills grind settings will get your coffee grounds exactly how you want them - from espresso grind to pour-over to French press - in no time flat. The detachable blade makes cleaning a breeze too.
With this handy little coffee grinder, you can achieve a consistent grind for all your coffee brewing methods, ensuring that no matter how much coffee you need, it will satisfy the taste preferences of all discerning coffee drinkers. All this for roughly a third of the price of other top-line manual coffee grinders!
Why We Love It: For the price tag, you can't beat the Sandbox Smart G1 when it comes to ease of use, grind consistency, and durability.
The ROK Coffee Bean Grinder stands out as the most versatile manual coffee grinder due to its exceptional features and fine-pitch stepped adjustment.
Engineered with precision and performance in mind, it features hardened steel conical burrs and a long, stable axle, ensuring consistent and high-quality grinds.
The fine-pitch stepped adjustment allows users to have complete control over the grind size, so whether you need a medium-fine grind for a moka pot or a coarser grind for drip coffee makers, this manual grinder has you covered.
The ergonomic design provides utmost comfort and ease of use, while its solid construction ensures long-lasting durability. Additionally, the ROK Grinder includes a bamboo composite grounds cup, reducing static charge for a smoother grinding experience.
Why We Love It: With its impressive performance and versatility, the ROK Coffee Bean Grinder is the ultimate choice for coffee enthusiasts seeking complete control over their grind size.
Best Electric Coffee Grinders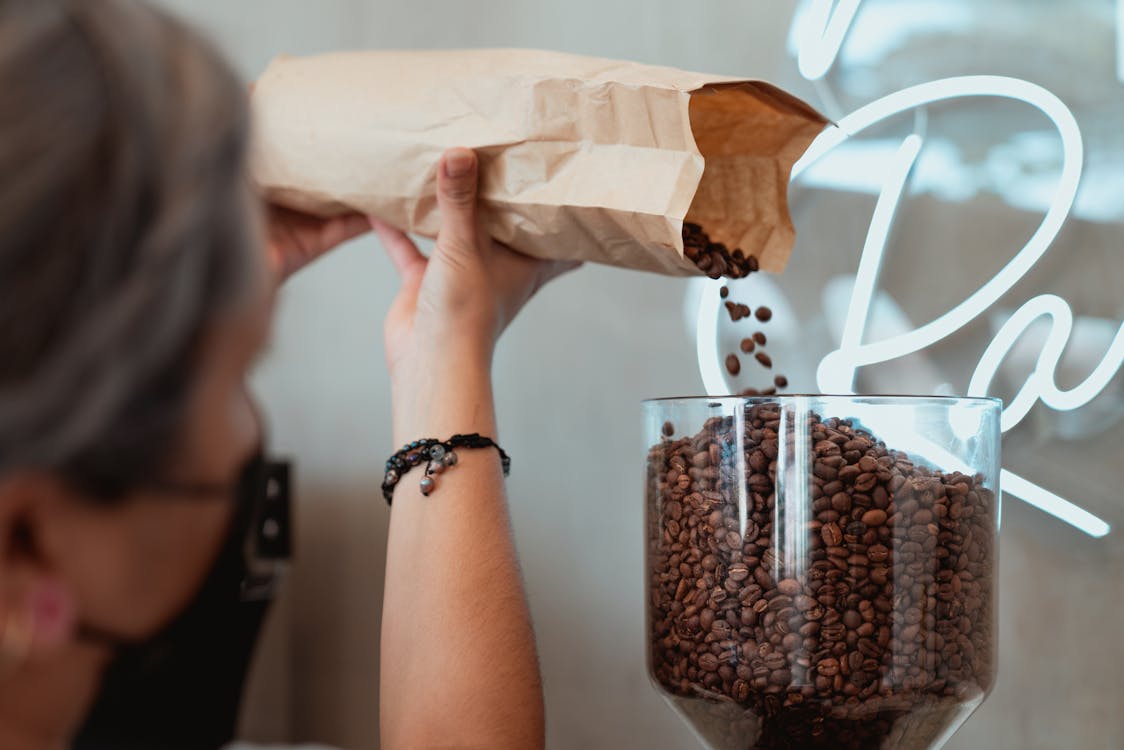 Electric coffee grinders offer convenience, speed, and consistent results. With the push of a button, they efficiently grind coffee beans, saving time. They provide precise grind size adjustments for various brewing methods.
While manual grinders offer a hands-on experience and portability, electric grinders are favored for ease of use. However, drawbacks include noise, reliance on electricity, and potentially higher cost.
Overall, though, the pros outweigh the cons if you're a serious coffee aficionado or looking to grind for a commercial venue and desire a unit with a higher coffee bean capacity.
If you're in the market for a top-notch conical burr coffee grinder, the Baratza Sette 270 is the ultimate choice. Its exceptional performance makes it the go-to option for espresso enthusiasts at home.
With an impressive range of 30 macro-adjustments and nine marked stepless micro-adjustments, you can effortlessly fine-tune your grind size, allowing you to achieve the perfect size for espresso and cold brew to pour-over and everything in between.
The Sette series gearbox technology ensures virtually zero retention and facilitates quick and easy cleaning, making it ideal for those who love experimenting and want to grind coffee beans of different roasts and flavors.
Why We Love It: With a 10-ounce bean hopper and compact dimensions, the Sette 270 is perfect for intermediate users seeking exceptional coffee.
If you're specifically looking for a flat burr grinder, the Eureka Mignon Crono Coffee Grinder reigns supreme as the best overall option over other grinders. Designed to elevate your coffee experience, it features a brew-specific grind path and discreet timer for effortless, one-touch grinding.
This grinder impresses with its sturdy metal construction, ensuring durability, while the hardened steel burrs deliver consistent and high-quality grinds. With its wide-format 65mm burrs and stepless grind adjustability, the Mignon Crono offers precise grind settings, allowing you to dial in the perfect grind size for your preferred brewing method.
Additionally, it comes with a smoke gray hopper and matching grounds bin, adding a touch of style to your kitchen.
Why We Love It: Handcrafted in Milan, Italy, the Eureka Mignon Crono is a testament to craftsmanship and excellence.
The Baratza Encore Conical Burr Coffee Grinder is the best coffee grinder under $200, combining affordability and performance. As an electric grinder, it offers consistent and high-quality grind sizes for a wide range of brew methods. With 40 grind settings, finding your ideal grind is a breeze.
The straightforward controls and tool-free disassembly make it easy to use and clean, and the precision conical steel burrs ensure consistent and quality ground coffee with each use.
Why We Love It: With its compact size, durable construction, and integrated grounds bin, the Baratza Encore is the ultimate choice for coffee lovers seeking the best conical burr coffee grinder under $200.
Start your mornings in tranquility with the Eureka Silenzio Espresso Grinder, the quietest coffee grinder on the market. Designed for home use, it features a sound-insulated case, rubber damping, and anti-clumping technology for reduced noise and resonance.
There are other performance features besides the silencing effects that make this a fantastic unit. The stepless 50mm burrs, made from resilient hardened steel, ensure precise and consistent grinding. Cleaning is a breeze with the bottom-burr adjust, allowing removal without losing the grind setting, and the timed dosing feature lets you easily adjust the dose to your liking.
Why We Love It: For such a quiet grinder, the Eureka Silenzio is loud and proud in categories like user-friendliness and performance.
FAQs
Why grind your own coffee?
Good question. Exceptional flavor is the main reason many choose to grind their own coffee. Freshly ground whole beans offer flavor and aroma that dance circles around that of pre ground coffee. If you've experienced the difference, you'll know what we're talking about.
The ability to tailor the size of the coffee grounds to your preferred brew method is also a major advantage - course for a coffee press and fine for espresso, for instance. So if you like to shake things up and enjoy different types of coffee beverages, being able to grind your beans to the ideal consistency is preferable.
Which is the best coffee grinder for home use?
For home use, a blade grinder is the best choice compared to a burr grinder. Blade grinders are more affordable and suitable for everyday coffee brewing. While burr grinders are known for their precise and consistent grind, blade grinders use a spinning blade to chop the coffee beans, resulting in a more inconsistent grind size.
However, for most casual coffee drinkers, the convenience and affordability of a blade grinder make it the preferred option for home use. You're also less likely to run into mechanical issues with a simple blade grinder. So, if you're a home user who just wants to brew coffee with the freshest flavor possible and go about your day, start with a blade grinder and then see how that serves you.
If you know you want a burr coffee grinder, though, we recommend one with conical burrs, as flat burrs can be slightly trickier to maintain.
What is the best coffee grinder for French press?
For French press coffee, a burr grinder is the best choice. French press brewing requires a coarse grind size to extract the full flavors of the coffee beans. Burr grinders offer precise control over grind size, ensuring a consistent and uniform coarse grind.
This results in optimal extraction and a rich, flavorful cup of French press coffee. Unlike blade grinders, which can produce uneven and inconsistent particle sizes, burr grinders deliver the ideal coarse grind needed for a perfect French press brew.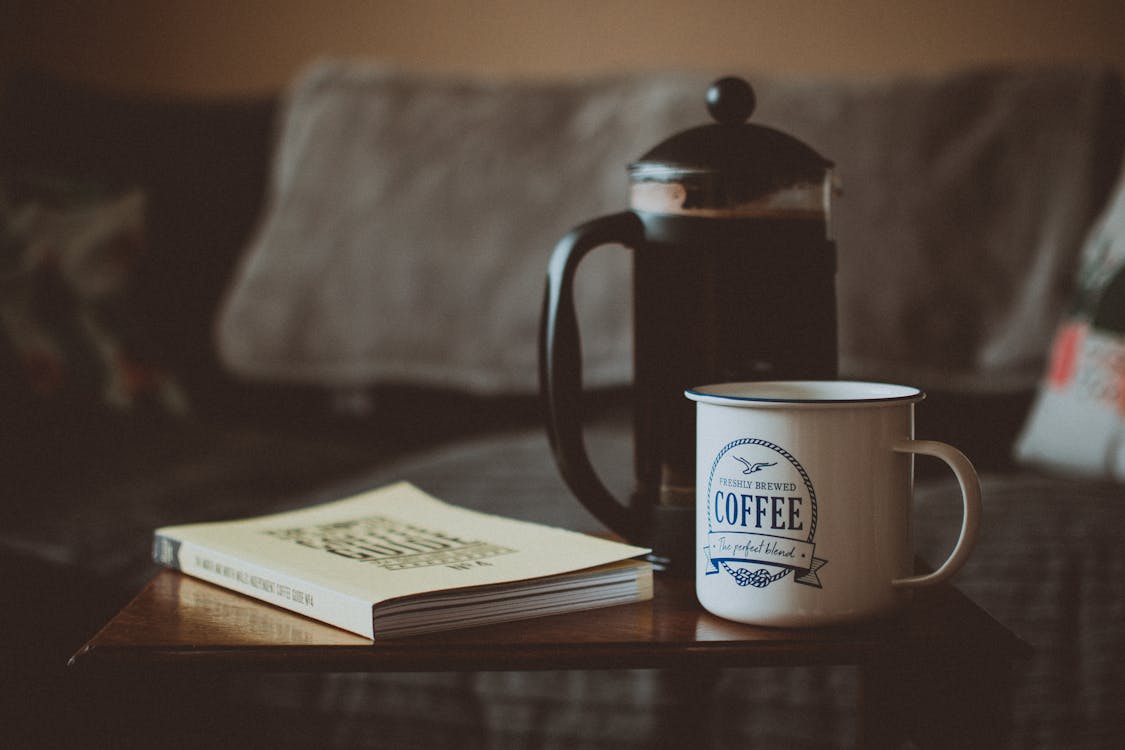 Conical Burr Grinders vs. Flat Burr grinders: What's the difference?
Ah, the age-old question. The main difference between conical burr grinders and flat burr grinders lies in the shape of their burrs. Conical burr grinders have cone-shaped burrs that sit one inside the other, while flat burr grinders have two parallel discs with burrs that grind the coffee beans between them.
All burr grinders produce more or less consistent grinds, but conical burrs lean harder into the "more consistent" side, especially at coarser settings, making them ideal for methods like pour-over. On the other hand, flat burrs give you more control over the whole process. They're louder and more expensive than their conical burr counterparts, but they're popular among espresso enthusiasts.
Ultimately, the choice between the two depends on personal preferences and the brewing methods you prefer.
Should I get a coffee machine with grinder included or a separate coffee grinder?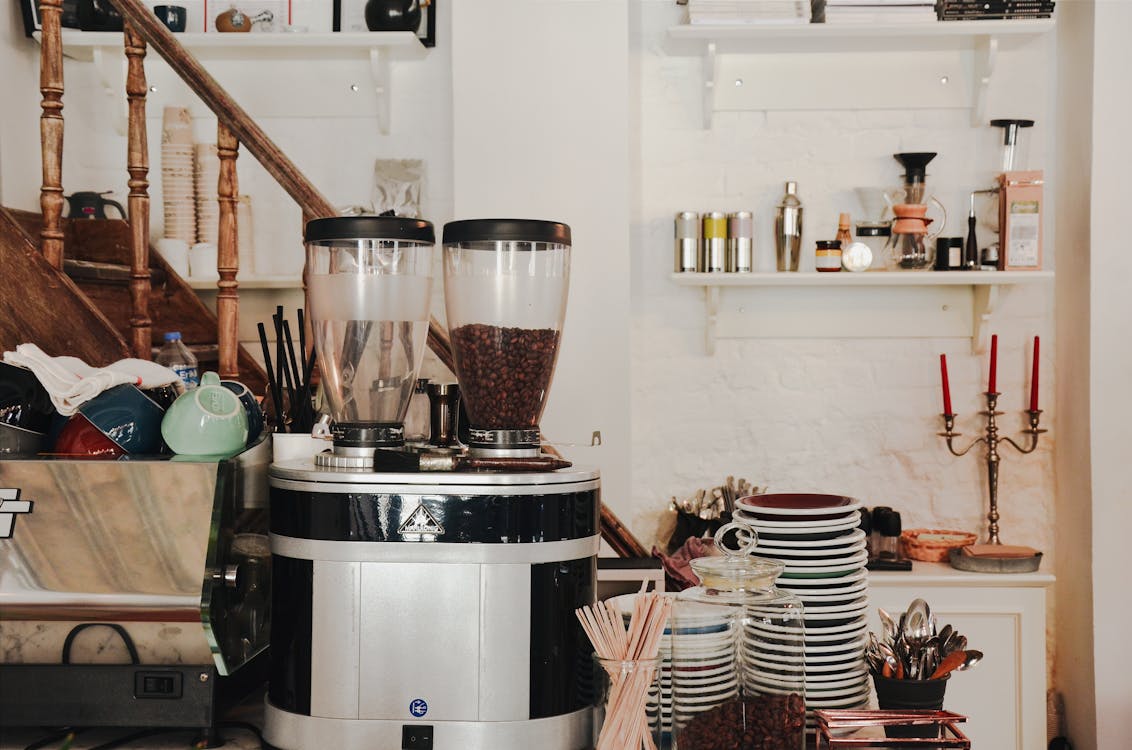 Whether to choose a coffee machine with a built-in grinder or a separate grinder depends on your priorities. If convenience and simplicity are crucial, a machine with a built-in grinder offers an all-in-one solution.
However, if you value control over grind size and quality, flexibility to upgrade either component independently, or the ability to use different brewing methods, a separate grinder is the better option. Consider your preferences, budget, and brewing needs to make an informed decision.
Key Takeaways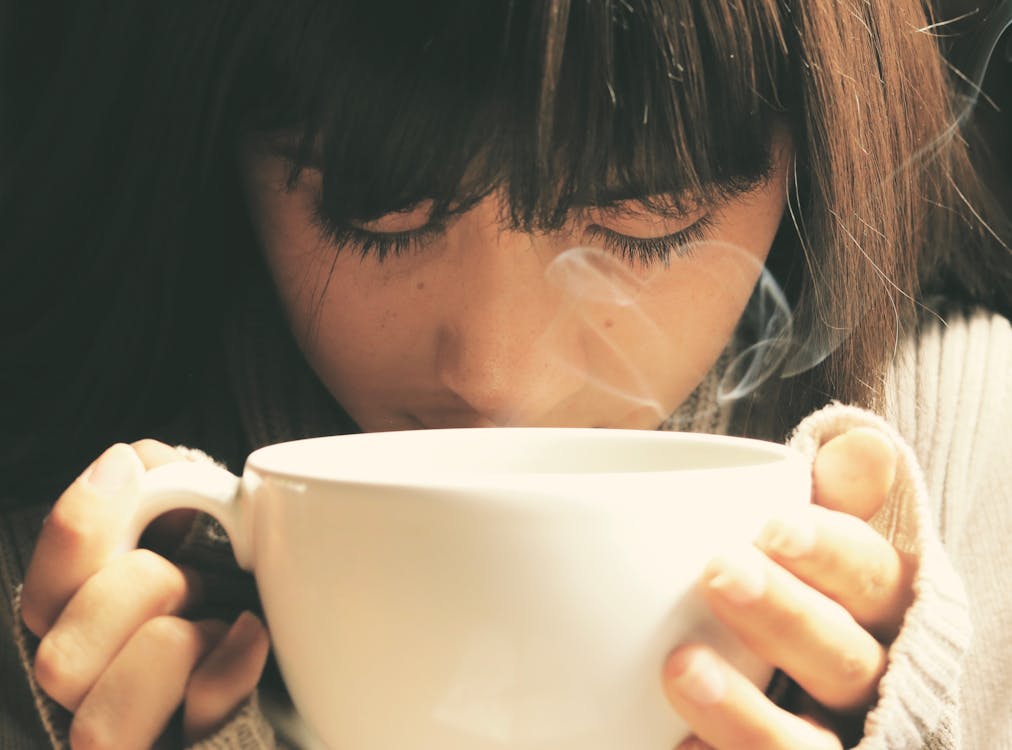 Now that you know the best coffee grinders of the year, it's time to pick out the one that will meet your needs!
Remember that the best coffee grinder for you depends on a number of factors, ranging from the coffee bean capacity you require to the type of coffee makers you plan to work with -- pour-over, coffee press, drip machine, etc.
Budget is also an obvious factor, and rest assured there's a range of prices out there, from the most low-key of blade grinders to a good quality burr grinder with a menu of grind settings.
What kind of coffee grinder are you most interested in? Leave us a comment below!